World Press -
World Press
Written by DAVID D. KIRKPATRICK and MAYY EL SHEIKH, New York Times, August 25, 2013
The Egyptian military has enlisted Muslim scholars in a propaganda campaign to persuade soldiers and policemen that they have a religious duty to obey orders to use deadly force against supporters of the ousted president, Mohamed Morsi.
Read more...
World Press -
World Press
Written by Yasmine Saleh and Tom Finn, Reuters
Wednesday, 14 August 2013 00:00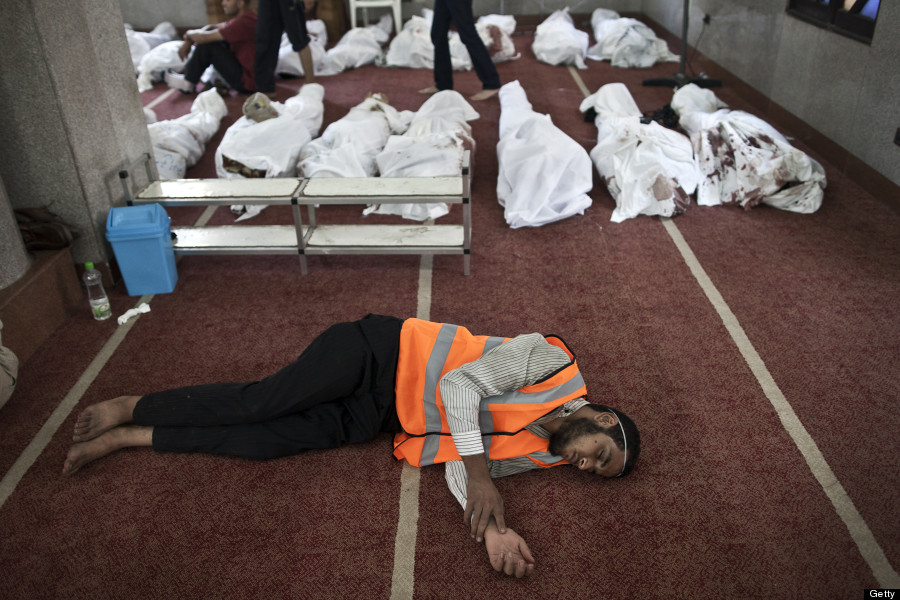 CAIRO, Aug 14 (Reuters) - First came the tear gas, the bulldozers and the flames. Then came the bullets and the blood.

Egypt's security forces arrived after dawn on Wednesday to disperse the camp where thousands of Islamists have held vigil for six weeks. Helicopters roared above. Police fired tear gas into the crowd. Armoured bulldozers knocked down the makeshift walls made of sandbags and piles of rocks.
Read more...
World Press -
World Press
Written by Emad Mekay, Investigative Reporting, Berkley
Wednesday, 10 July 2013 00:00
Berkeley, United States - President Barack Obama recently stated the United States was not taking sides as Egypt's crisis came to a head with the military overthrow of the democratically elected president.
Read more...
World Press -
World Press
Written by Max Blumenthal
Sunday, 19 May 2013 14:04
On 18 April, three days after a bombing killed three and left many more wounded at the Boston marathon, a figure unknown to most Americans stepped suddenly into the national spotlight.
Read more...